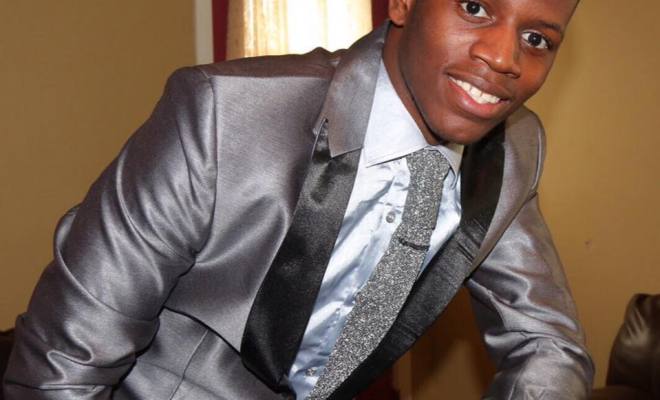 Interview Eze Kwizera yakoranye na Shemeza inyuma yaho atsindiye ikibanza ca mbere co kuba "Shemeza Artist 2016"
|
Shemeza: wiyumvisemwo gute umaze gutsindira Shemeza Artist 2016?
Eze K: Ndiyumviseko mshoboyee, I felt like If I can pass this level I can pass another one. Meaning, it gave me strength to keep on going and keep on working hard.
Shemeza: Kuba Shemeza Artist 2016 harico bigufasha mumwuga wawe wo kuririmba?
Eze K: Yes, biranfashaa gose kubera ahonzashika hose ndaziko shemeza ariyo izoba ya suppotinzee gosee.
Shemeza: Wibazako ko Shemeza yogufasha muburyo nyabaki kugira uduze ingazi yawe y' uburirimvyi?
Eze K: Shemazaa yomfasha mudyo bwokunyunganisha nu mu artist ahashitse kugirango nkore colabu nawee, if possible inkorere concert kugirango ntere imbere. Umwana ntakurira muhira akurira hanze!
Shemeza: Ni mubahe baririmvyi baririmba Gospel wifuza kuzokorana nabo collabo mubihe biza?
Eze K: Haruwu yitwa Christina shusho, kweri shusho narinipfuza ko twakora project nawee. Hakabaho uwitwa solly mahlangu.
Shemeza: Inyuma yuko uronse umustsindo wa Shemeza Artist 2016, ufise imigambi iyahe ugomba kuca urangûra?
Eze K: Ngomba gukora video yururirimbo gwitwa Yumwema Kwangu. And if that goes well I am doing another one called Wewe muombe tu
Shemeza: Ubgiye iki abanywanyi bakwizeye bakagutora ugatsindira ikibanza cambere?
Eze K: Thank you so much for what you did wasn't a little it was bigger than you thought it was, I honestly respect you big time, and I am honored to be your favorite or your choice as an artist. May you be blessed and I pray that God gives you more passion to support me as I go from here, I need more of your prayers and supports so I can get to another level. You are truly blessed amen!
Shemeza: Ijambo ryanyuma ugomba gushikiriza abahaye basoma ino interview!
Eze K: You who is reading my interview, first of all I want to thank you for taking your time to stop by and read my interview. You are doing a big one for me and I just want you to know that you are one of the supporter for a view and a comment, like, share, it gives me a big impact to continue. Thank you so much please don't stop sharing the Word of God because at these time we are in, a lot of people are falling down and they are forgetting to get back up again, the Word tells us that The LORD helps the fallen and lifts those bent beneath their loads. The eyes of all look to you in hope; you give them their food as they need it. When you open your hand, you satisfy the hunger and thirst of every living thing. So if you help me and click the share button you'll be opening your hands and you'll be satisfying the hunger and the thirst with me.
Mutwihanganire kw' indimi zagiye ziravangana mucongereza no mukirundi. Murakoze!